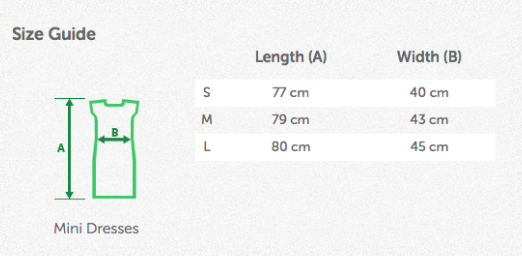 How do minidresses fit?
Minidresses are cut straight and are tight particularly in the hips and neck. As you can notice in the table of sizes, they are short. They match up to standard females´ sizes. In case you prefer looser clothes, we recommend choosing a bigger number. A good tip to wear – minidresses look pretty well with trousers or leggings.
Can I exchange the product for another size?
Of course, if any kind of clothes does not fit, feel free to return or exchange it for another size.