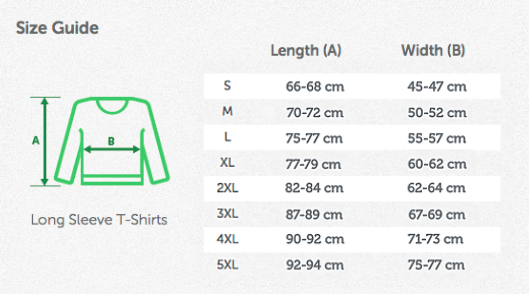 How do the T-shirts fit?
T-shirts with long sleeves are cut loose and can be on a half size/size bigger. We recommend measuring at home or to choose a smaller size than you wear normally. Even ladies should not be scared to wear T-shirts with long sleeves as they are really comfortable and look great with jeans or narrow trousers.
Can I exchange the product for another size?
Of course, if any kind of clothes does not fit, feel free to return or exchange it for another size.