Free shipping for orders over 35 €.

Up to 100 days for returns.
Package includes: 6 pcs of permanent fabric markers, pasteboard
Shake the fabric marker before use
100 % medium weight cotton
Long-lasting effect (for years)
ECO-friendly
Harmless to health (Oekotex Certificate)
Product code : 88AA233
Payment information
Royal Mail - 2.99 €
Paid by credit or debit card (in advance) - free
Cash On Delivery - 1€
Free shipping on orders over 35 €
---
If the goods did not fit nor meet your expectations, you can easily return it within 100 days. You can either return the product and we will exchange it for another one (you don't pay any postage for the second delivery) or you can return the product and we will refund the money to your bank account.
We accept only unwashed and unworn goods with original labels for exchange/return. Due to hygienic reasons we do not accept underwear (trunks, shorts, briefs, etc.), swimwear, socks, face masks tried on.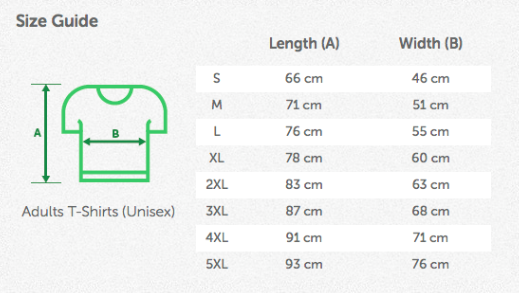 Each t-shirt is produced separately and hand-batiked, which can cause deviation in the sizes shown in the table. The difference in size is ± 5% for the width and ± 7% for length.
How do the T-shirts fit?
Our T-shirts have a looser fit and may be about a half-one size bigger. We recommend to do the measurement at home or to choose a smaller size than you wear normally. In case you wear size S, you can even consider buying children's XL size (children's collection can be found here).
Can I exchange the product for another size?
Of course, if anything does not fit right, feel free to return or exchange it for another size.