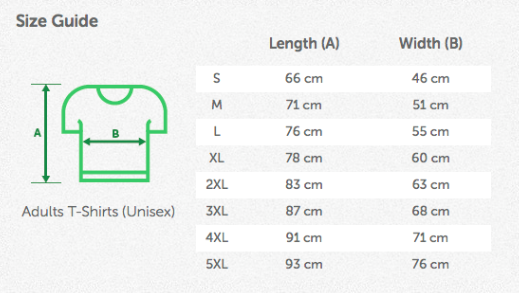 Each t-shirt is produced separately and hand-batiked, which can cause deviation in the sizes shown in the table. The difference in size is ± 5% for the width and ± 7% for length.
How do the T-shirts fit?
Our T-shirts have a looser fit and may be about a half-one size bigger. We recommend to do the measurement at home or to choose a smaller size than you wear normally. In case you wear size S, you can even consider buying children's XL size (children's collection can be found here).
Can I exchange the product for another size?
Of course, if anything does not fit right, feel free to return or exchange it for another size.