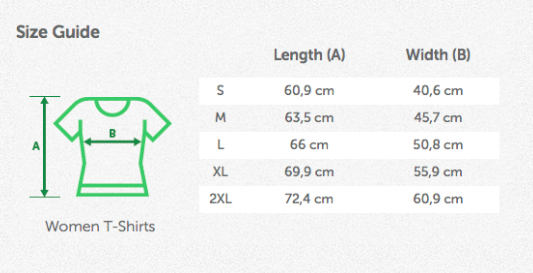 How do T-shirts fit?
T-shirts for women have a nice feminine cut. Their sizes correspond with a standard ladies' size scale and compared with unisex T-shirts for adults, they have a bigger neckline and narrow waist. If the S size of unisex T-shirts is too large for you, women's size S will fit you just perfect.
Can I exchange the product for another size?
Of course, if any kind of clothes does not fit, feel free to return or exchange it for another size.